September 18, 2014
As far as backtest results are considered, they can be printed directly from Report Viewer.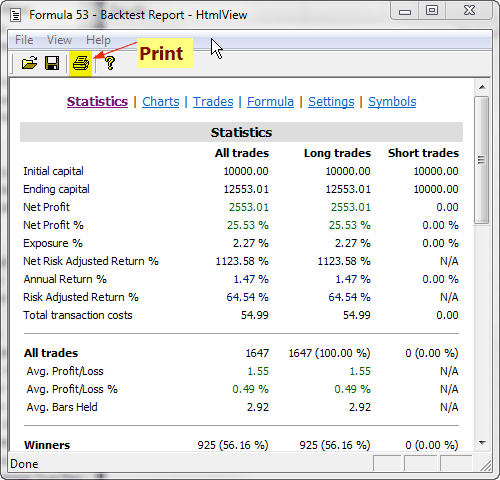 But sometimes we may want to print just the result list of scan, exploration or optimization. In order to print out the results list from Analysis window it is necessary to store the results list into a file first. This can be achieved by using File->Export HTML/CSV option from the main menu of the program (Export option is available when Analysis window is open):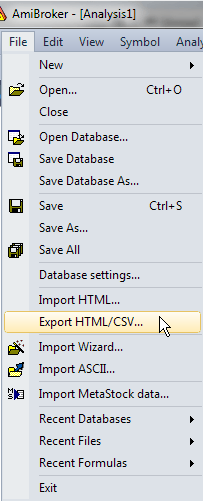 I recommend saving in HTML format as only then color output will be preserved.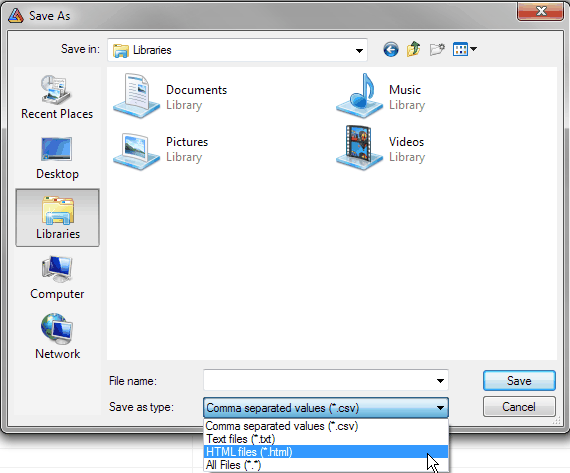 Once the result list is saved to a HTML file, you can double click on the file to open it with your default web browser. From web browser you can choose Print option.
If you prefer to modify the file prior to printing you can also save the result list in CSV format that can be open with Excel or any other application of your choice.
An alternative solution is to use system clipboard and to copy the results (using Ctrl+C keyboard shortcut or Copy option from the context menu available under right-mouse button), paste to the application like MS Excel for example and printing the results there.

Filed by Tomasz Janeczko at 3:56 am under Analysis
Comments Off on How to print result list from Analysis window